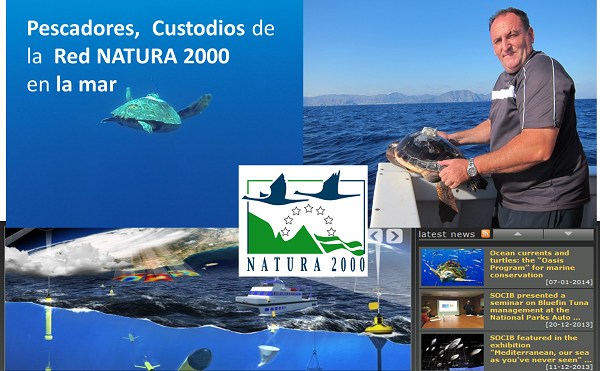 Service site at www.pescadorescustodios.com
"Service to fisherman" is a communication platform developed to facilitate easy access to fishermen of information on sustainable fishing technological measures, shopping on line of sustainable fishing gear and tools, oceanographic and meteorological information, and other services.
Among these other services we are working on the development of "experimental bycatch risk zoning maps". At this stage, this service is still in its very beginnings and incomplete, but we hope that with the feedback and reporting of fishermen to complement the data from turtles tracking and oceanographic observation platforms these maps will in a few years become a useful tool for increasing fishing efficiency and reducing the impact of discards and bycatch.